As a beekeeper myself, I always enjoy talking to other beekeepers, sharing information, and buying their products.
Here in Cape May, there is a wonderful store,
Cape May Honey Farm
, that opened earlier this year, which carries an amazing variety of honeys to purchase, beautiful candles, pottery, honey related gifts and products and more.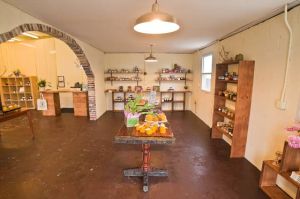 Andy runs the store and is very pleasant and helpful They are located on Sunset Boulevard on the right as you head to the beach and look for their sign:
Be sure to visit their wonderful site:
http://www.capemayhoneyfarm.com/
.
Their facebook page is a great way to follow them and find out about new gifts and offerings, as well.